11 in 1 Manual Vegetable and Fruit Slicer
ELIMINATES THE NEED FOR A CUTTING BOARD!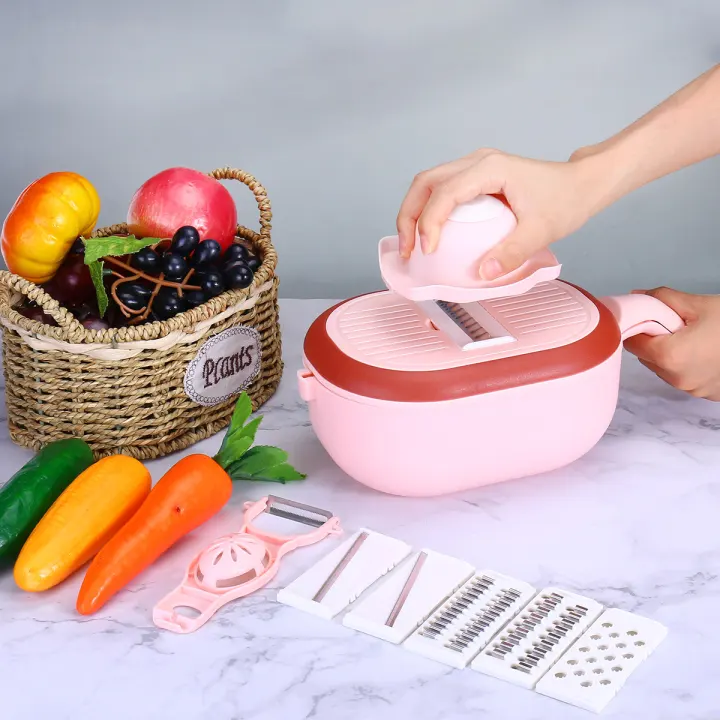 11 in 1 Manual Vegetable and Fruit Slicer comes with a unique drainage feature that allows you to clean vegetables directly through the drainage system after you've cut them. Skip the tedious cleaning process and make your cleaning easier.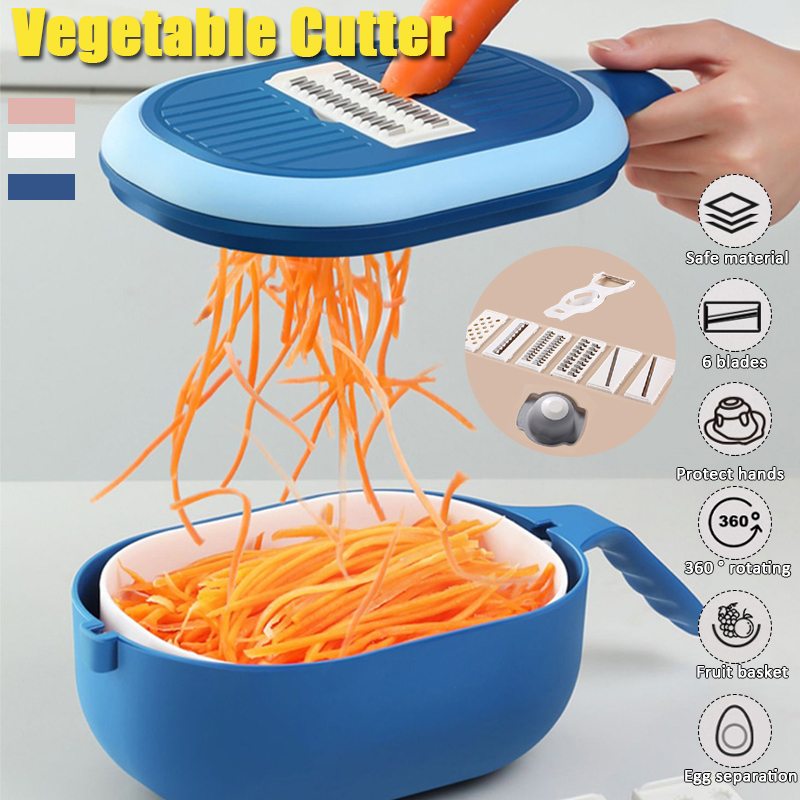 The food container and the drain basket are designed with a rotating snap to instantly slice and wash immediately. Rotating buckle, automatic rotation angle, the drainage basket is always stable, easy to clean and drain.
There' s no doubt that it' s a perfect tool to cut vegetable slices, filaments and mince to make salad and other delicious foods. It makes cooking quicker and easier. So you can share a wonderful meal with you family and friends.
Features:
Quality material: The vegetable slicer uses environmentally-friendly wheat straw material as the fuselage, which can be safely contacted with ingredients, smooth and not easy to hurt.
High-quality blade: The vegetable slicer is made of high-quality alloy material blade, which is quick and uniform and does not damage the structure of the food.
The body can be washed: One-time injection molding machine, easy to care, can be washed whole body, thoroughly clean, not easy to rust.
A wide range of applications: The slicer is ideal for restaurants, beverage stores, fruit tea shops, hand-made and many other occasions.
Multi-functional design: Multi-functional design of the slicer, all aspects of draining and juicing for your use.
Specifications:
Material: Stainless Steel+PP+ABS
Color: Blue, Pink, white
Weight: 580g
Size: 12.4 x 5.9 x 4.13 in(31.5 x 15 x 10.5cm)
Package Includes:
1 x slicer

1 x 3mm slice cutting blade

1 x 1.5mm slice cutting blade

1 x ripple slicer

1 x 4 x 5mm 3 x 3mm grater

1 x grater

1 x Egg separator

1 x Cutting board

1 x water filter basket

1 x hand guard

1 x container